Please forgive my sporadic half-hearted posts, I've been feeling rather under the weather over the past couple of days.
I happen to come across
Mother of London
accidently on myspace. Mother of London (based in LA) apparently specialises in Naute Couture, which Mildred von Hildegard (the designer) describes as "... a tactile concoction of aristocracy, machismo, elegance and retro-futurism, all tinged with satirical humor." To me, there's also a slight tribal flavour. Some of her stuff really reminds me of the movie 'Predator' (ace film by the way), especially the first outfit below, this is perhaps because of the tubing and the armour-like qualities of the apparel. I find myself strangely aroused.
Her creations are available for rent for $200 a day with 3 pieces of your own choice, which I think is a really good idea, cos let's face it, it's not like you're gonna wear it on a daily basis or anything, but it's defiantely something that should be tried at least once in a life time, even if you're not gonna own it. She also has an
etsy shop
for showroom samples for those of you that need this stuff in your life, there's not always stuff there, but it deserves to be in your favourites list just in case you get lucky.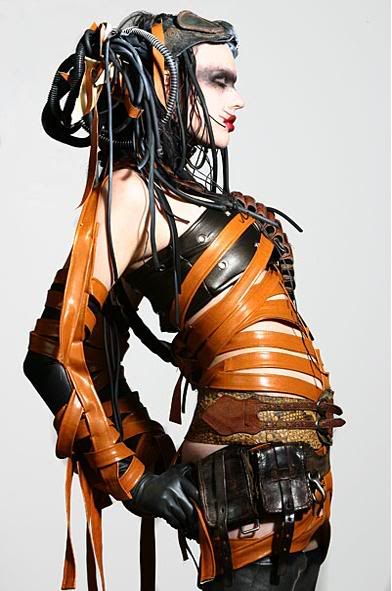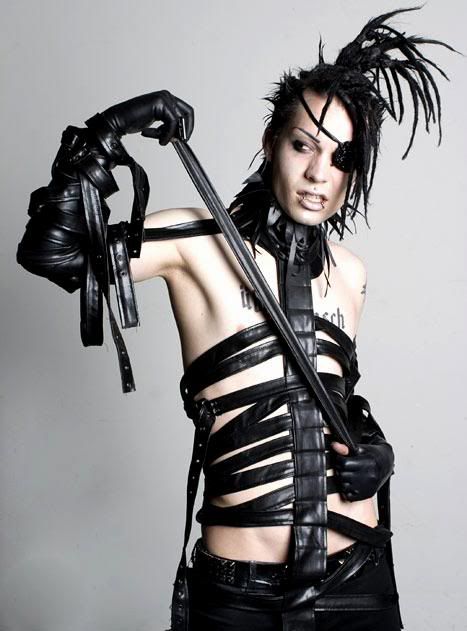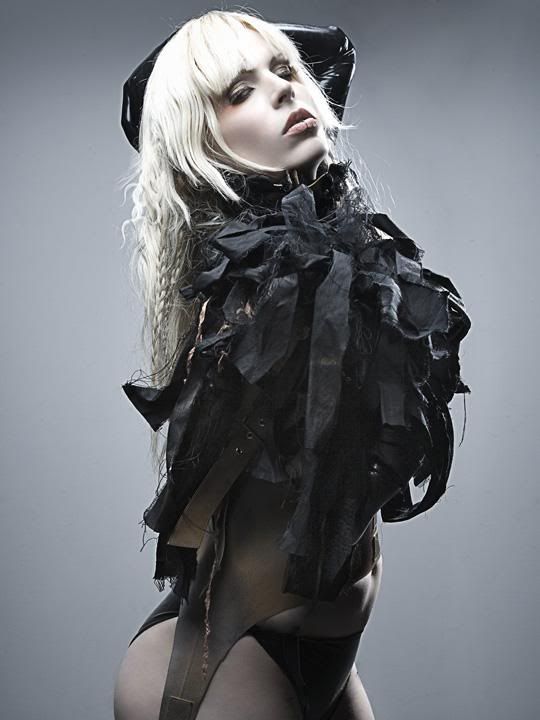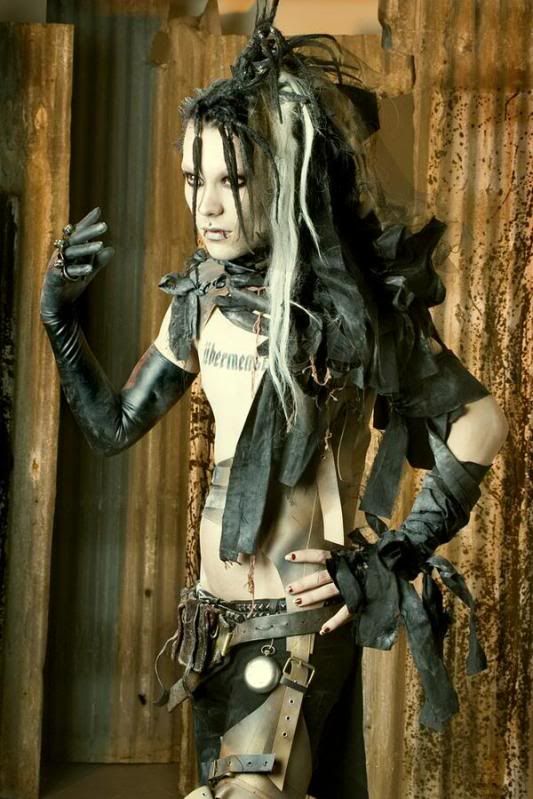 It's just nice to imagine this is what my daughter will look like in 2040 (that's if I ever have a daughter).