Tuesday, 9 March 2010
Pic stolen from jakandjil

Posted by

Janja Ganja
at 00:37
2 comments:

Monday, 8 March 2010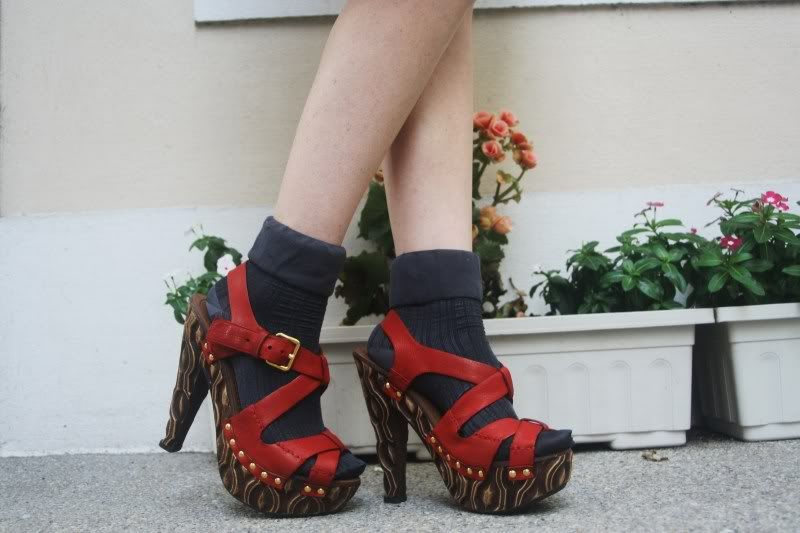 Spent a very chilled Sunday going yum cha (literally means 'drinking tea' but is basically lunch involving dim sum, I will do a post about this soon), praying in the temple and dossing around the streets of Central.
It's a shame all the old streets and buildings of Central are being replaced by new modern looking architecture, I prefer the old Central, it's a lot prettier. Went to the Prada/Miu Miu outlet Space the previous week and got these Miu Miu platforms for half price and I absolutely love them, they're so comfy for their height and the wood platform has a really nice smell, been looking for something like them for a while, had Marni in mind before I saw these, but I think I prefer these now, and at half price, I think I got a pretty good deal.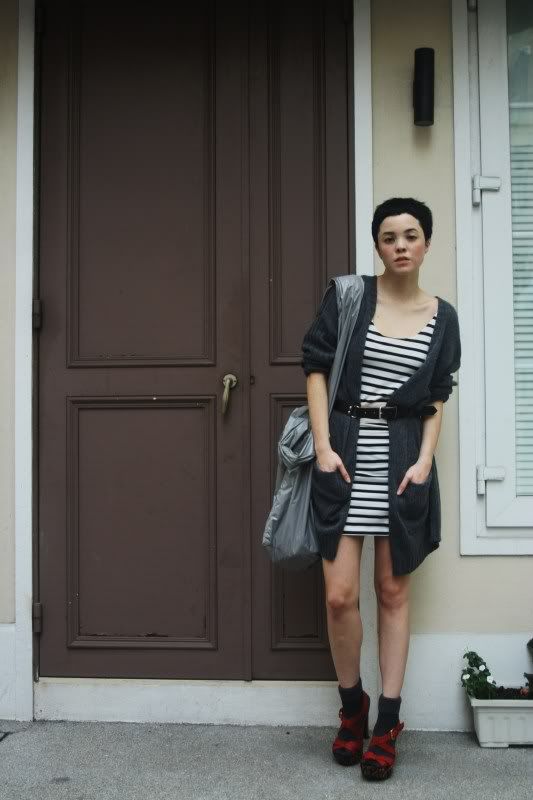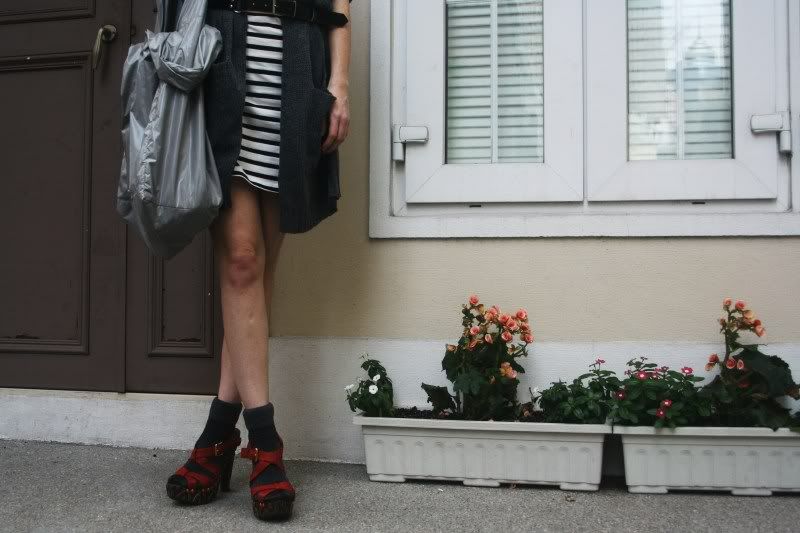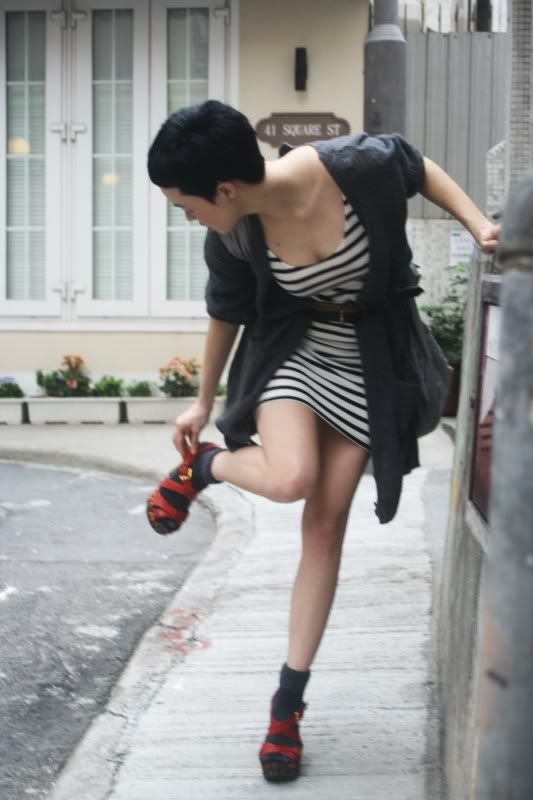 Wearing random cardigan from HK boutique, H&M Breton stripe dress, Comme des Garcons belt, Miu Miu platform sandals, Puzzle bag and M&S socks
Posted by

Janja Ganja
at 19:06
2 comments:

Friday, 5 March 2010
Posted by

Janja Ganja
at 16:40
No comments: