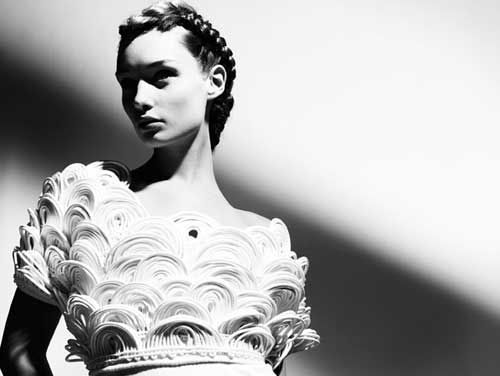 I'm sure a lot of you fashion addicts out there will be familiar with Derek Lawlor's very loopy (literally) graduate collection, for those of you that aren't, don't worry, I won't miss a chance to post more pictures!
Derek Lawlor
is a contemporary knitwear designer who has received great praise for his innovative work since showcasing his first collection at London Fashion Week in 2009, the collection was dubbed 'fabulous knitwear' by Vogue.com's Sarah Mower (hier hier!). Each of his Haute Couture creations are entirely handmade and take between two to three weeks to complete. Whilst making his MA collection inspired by Japanese body armour, he accidently (??) developed a unique lace cord technique to create organic sculptural shapes on tight fitting cashmere dresses (there is a lot more technical stuff used to describe the technique, but all that just went over my head). This really is something else.
Derek Lawlor CSM MA gradute collection
His SS10 collection continues the monochromatic wax cord embellished theme in a more toned down manner in order to make his collection more wearable.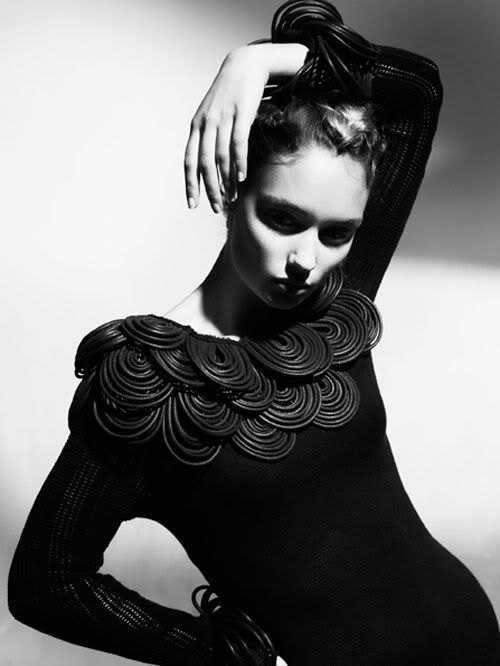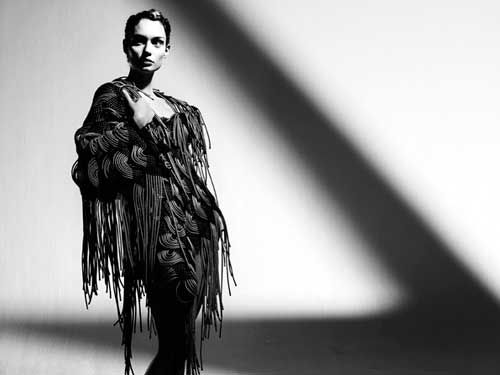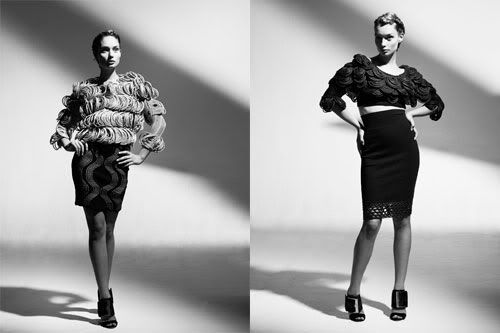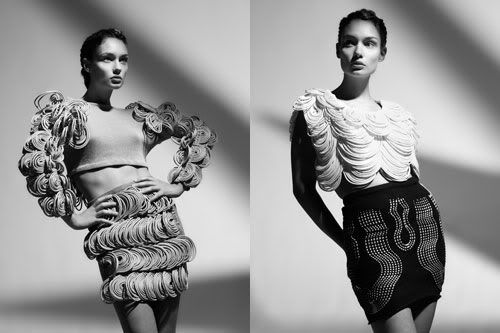 Derek Lawlor ss10 collection

I also thought I'd share these images of the illustrations Alex Strang did for Derek, cute.
Some of his stuff is available on
Couture Lab
, and even if you don't have £3,805 to spare, the zoom function on the website which allows you to get a closer look of the amazing craftsmanship is satisfying enough, for now. Go get loopy!