'With the human body as the main starting point I improvise through a three dimensional collage methode to discover ideas of shapes and silhouettes that I could never come to think about in my head.' - Sandra Backlund
So, winter seems to have left Hong Kong for the time being, which is kind of annoying since I have only recently found out just how gorgeous
Sandra Backlund's
AW09 collection is (forgive me for being extemely outdated on this). I have always had a soft spot for knitwear, and when it's combined with architectural structure, I can't really ask for anything better, all I can say is, Backlund is super close to replacing Louise Goldin as my favourite knitwear designer. Her 3D knitting skills are just down right amazing, I love the chunkiness of the collection; although chunkiness often results in the lack of shape or form, Backlund has done a great job at keeping a structural silhouette. Backlund describes her approach to fashion 'more as a sculpter than a tailor', and it truely shows here.
I'm so ready to get woolly this winter (that's if it comes back).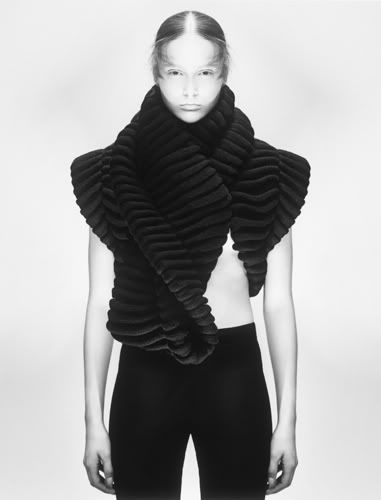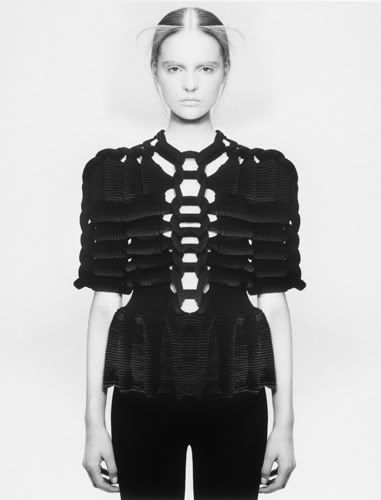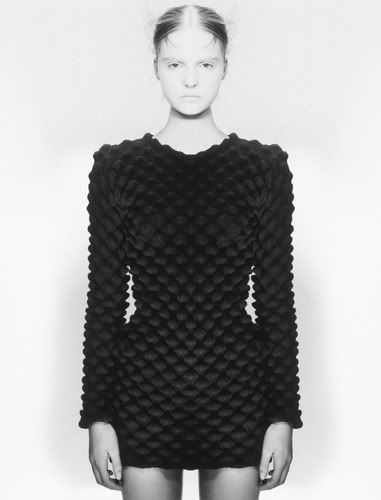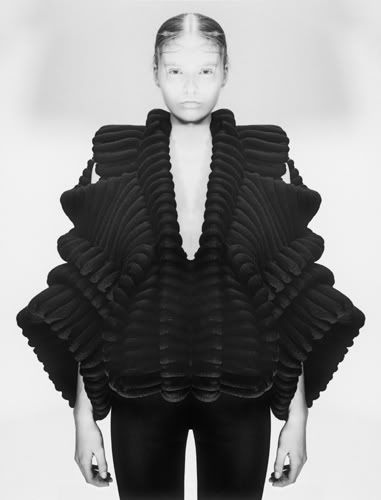 Does anyone know who stocks Sandra Backlund in HK?