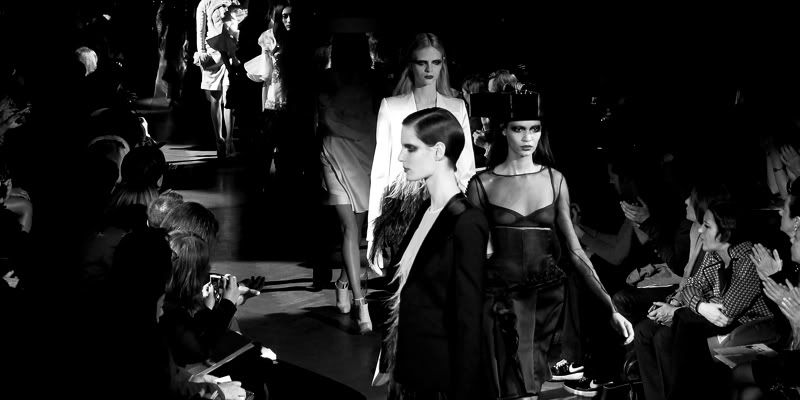 Once again, I'm head over heels for Givenchy's ss10 Haute Couture collection (I think Givenchy is fast replacing Chanel as my most looked forward to HC show), although I wouldn't say it was very SPRING-like, it's no big deal, cause it's just simply a drop dead gorgeous collection with magnficent detail enough to make your jaw drop! The collection gave off an almost gothicy vibe (some outfits I imagine would work well in a vampire movie!) similar to the fw09 Haute Couture collection, although the bright, sparkly colours (apparently imspired by the 70s) added more life to this dark, rather mystical yet very romantic collection. I also love how the collection is very wearable as opposed to many couture collections which are breath taking to look at, but kind of impractical to wear. Once and for all, this collection undoubtedly proves Tisci's skill as a coutourier. Here are some of my favs from the show (I know you're not supposed to have so many favourites, but trust me, I was being picky!).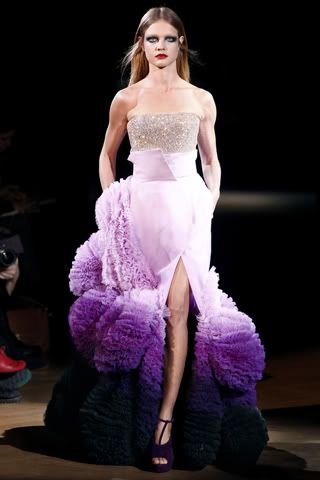 Images via style.com
Backstage images from
Jak and Jil
show just how gorgeously the eye make up complemented the collection (love the super intense blue eyes paired with red lips), which just topped off the whole show. Beautiful.