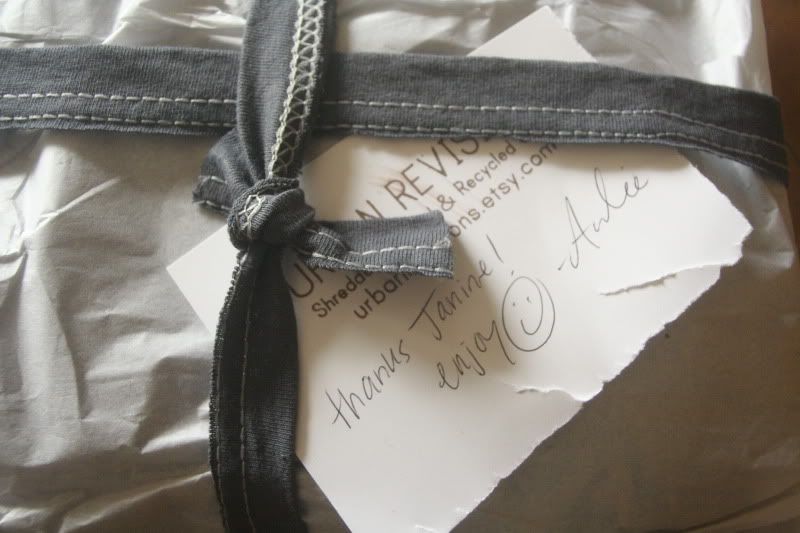 So my package from etsy finally arrived a couple of days ago, and I can't even begin to tell you how satisfied I am with Urban Revisions' beautifully shredded top!
Urban Revision
s specialises in shredded tops and scarfs, at first glance, I wanted to get every single piece listed in her etsy store, but I thought I'd start off with the most basic one, just to get a feel of what a shredded top is like. Although it looks very delicate, it's a lot tougher than I imagined and is easily washable in a washing bag in the washing machine. The drapery round the back is gorgeous, I was actually tempted to make my own shredded top on the first night I received this one, and although it's not as difficult as it may seem, it's a long, long, boring process and after about 2 hours, I ended up falling asleep on the couch....not for me then. I'll definately be getting more shredded stuff in the future, and I think you should too!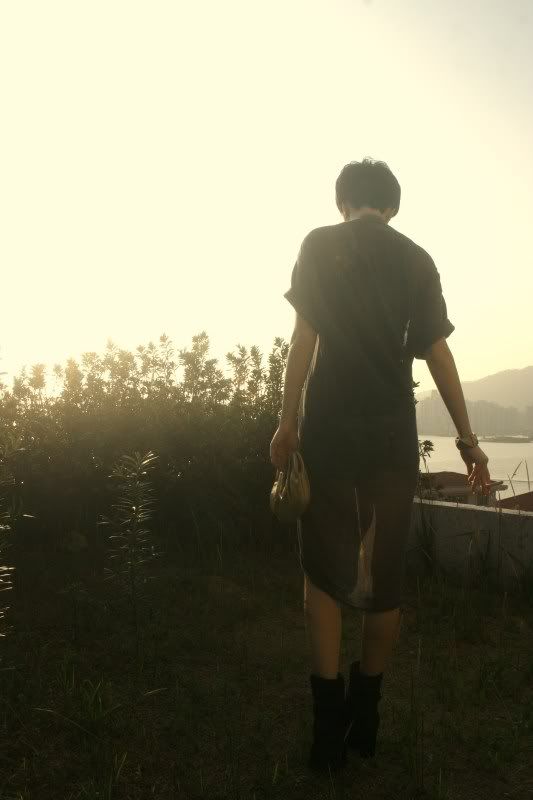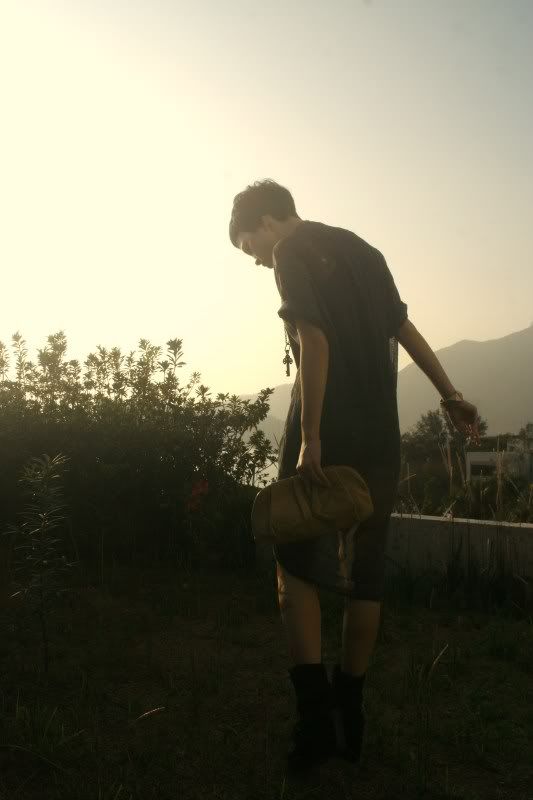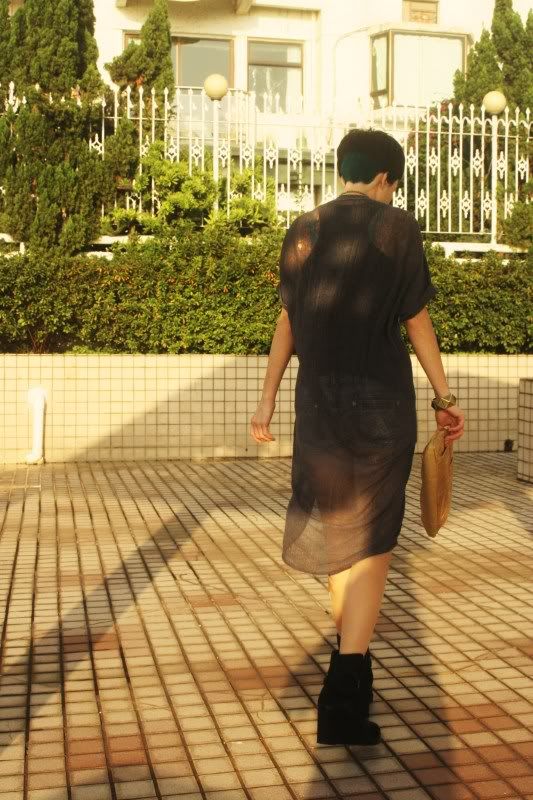 Wearing Urban Revisions shredded top, random acid wash denim shorts, h&m tights, Paper denim vest, Ann D. boots
Have a nice day folks!