Formations by Joseph Walsh absolutely blew my mind, not only is the concept extrordinary, but the actual making of process, how do you even get wood to bend like that? The chair is almost insect-like, kind of reminds me of a praying mantis. Love.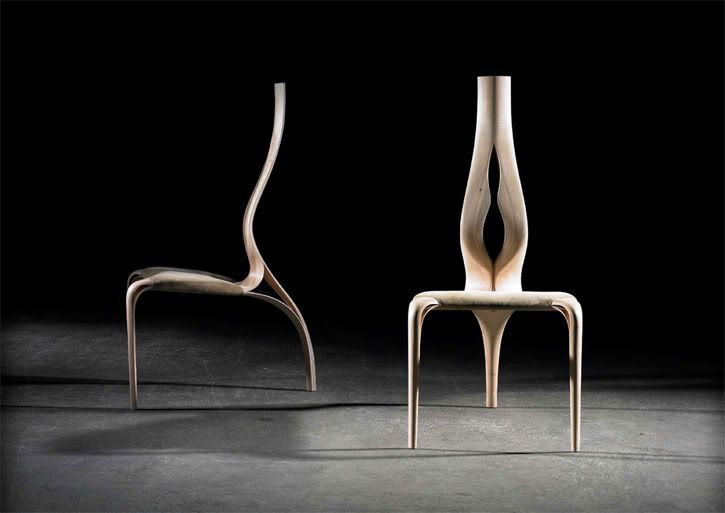 Joseph Walsh
founded his Studio in 1999 in Co Cork, Ireland. He is a self taught designer who travelled to other designers' workshops in order to gain experience. At the same time he visited various museums and galleries where he observed and explored art and design. His work is an expression of his deepest values, a sensitive approach to structure and form. His intention to evaluate the different issues of space and light helps to redefine things and translate them in a different unique way. Joseph Walsh manages to capture the substance of the form and uses his imagination in order to change things by giving new shapes and forms.
Go and check his website out, EVERYTHING is amazing!